Green plant in Douliu will launch in 2024
2021/11/16
BIOCROWN
Douliu plant will launch in 2024
Biocrown Biotechnology (良冠生化科技有限公司) was founded in 1977 by our current general manager's (Yen-Heng Wu) parent. In beginning, Biocrown has focused on innovating soap formulas collaborated with many international well-known brands. Still, in early 2000, Biocrown started to do private labels for the facial mask, toner, moisture, cleanser, and many other skincare products at Renhuagong factory, which is also the first GMP manufacturer in Taiwan.
Now, reflecting the increasing need in Europe and the US, Biocrown planned to build a factory in Douliu Industrial Park with around 71180 square feet (6612 square meters). Our planning team, architect, and manager will spend more than three years and invest 400 million new Taiwanese dollars in constructing the Douliu factory.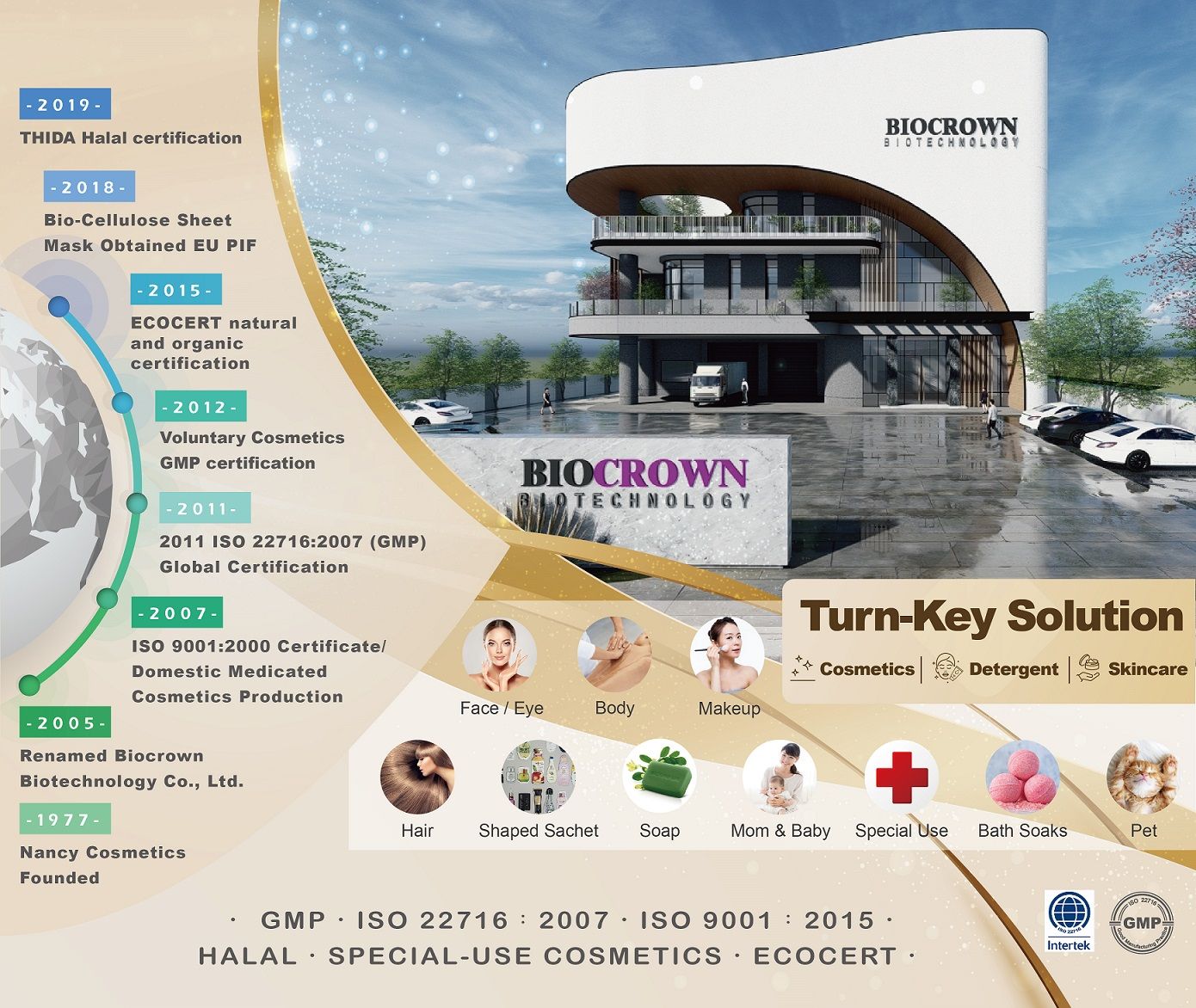 Provide a professional, comfortable and eco-friendly work environment for employees and customers. Share our corporate values and green journey through visits to the Green Douliu factory.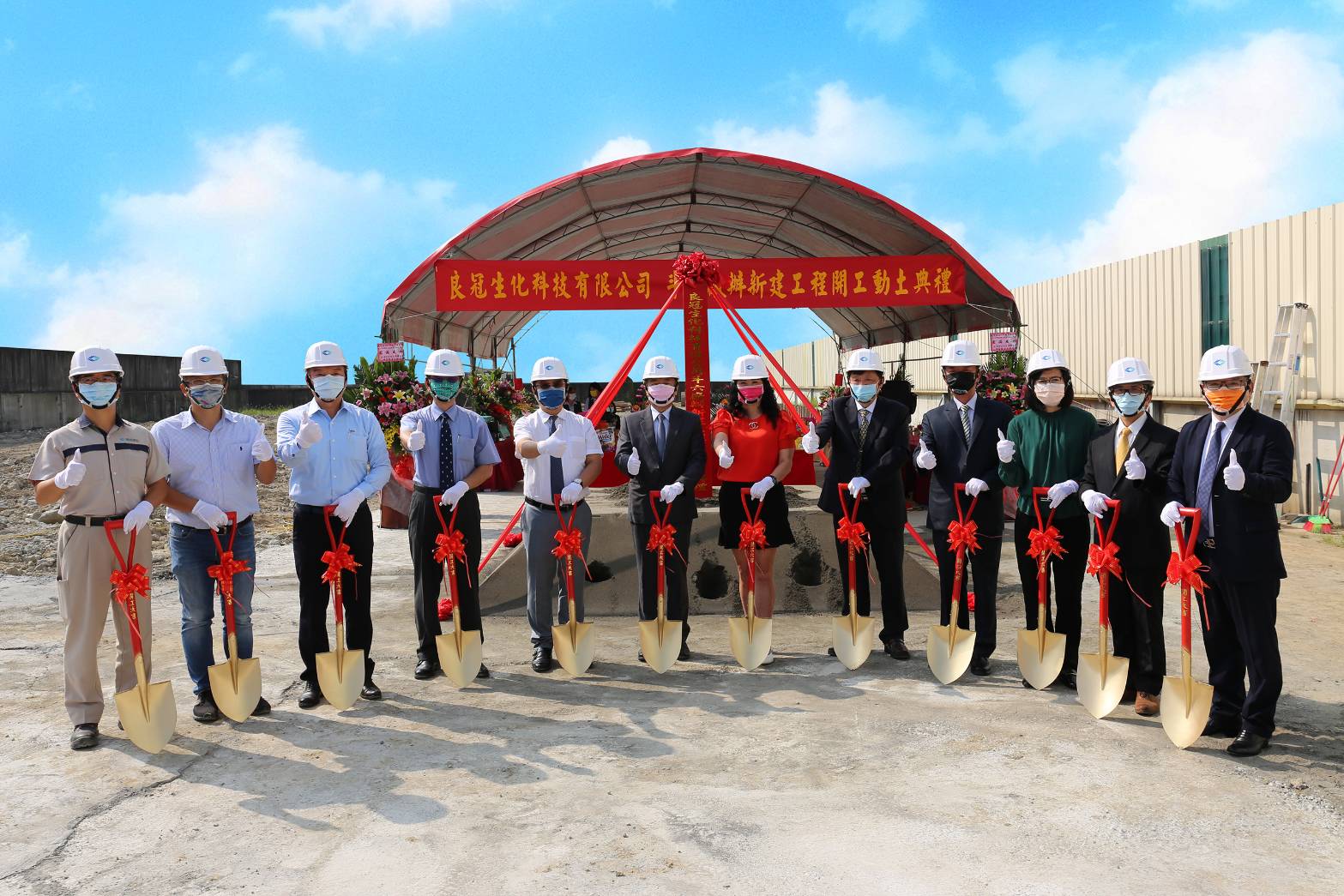 Douliu will focus on soap, bath frizz/salt, toiletries, detergent and pet cleanser, OEM, ODM, and OBM services for our domestic and overseas customers.
As a member of the leading cosmetics manufactures in Taiwan, we also corporate with Taiwan universities, for example, we have cooperated with China Medical University (中國醫藥大學) and Chia Nan University of Pharmacy and Science (嘉南藥理科大) to carry out industry-academic cooperation. Through efficacy testing, we have commissioned CMU to conduct complete human clinical tests on six products of our brand "Ultra Moisturizing Series", including facial cleanser, spray, lotion, serum, cream, and night jelly mask. As for the irritation test, we are working with professors from CNU to implement the "Establishing a fast and accurate platform for non-animal cosmetics safety testing" project under the local industry innovation and R&D promotion program of the Taichung Government Economic Development Bureau to phase out animal testing.
Furthermore, Biocrown is actively applying ISO 14001:2015 Environmental Management Systems and the Business Social Compliance Initiative (BSCI) certification to achieve a green sustainable value chain to provide consumers with high-performance products that come with environmental sustainability
"To be one of the green supply chains".
You can find more information on Economy Daily News Industry News(商情)
Movies