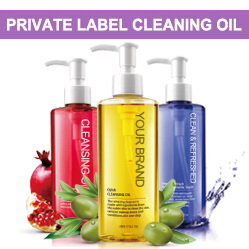 Makeup Cleansing Oil
Biocrown makes Makeup Remover, Cleansing Oil, Cleansing Liquid are excellent makeup removal solution, which provides the excellent cleaning ability without irritating or drying out the skin.
More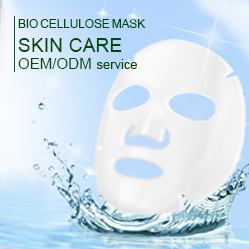 Bio Cellulose Mask
The finest bio cellulose is soft and moisturizing, and enables the skin to breathe
More
Body Care | Face Care | Skin Care Products Manufacturer - BIOCROWN
Biocrown Biotechnology Co., Ltd., since 1977, is a prime skin care, body care and face care products manufacturer based in Taiwan.
ISO 22716:2008 and GMP certified, as well as meeting COSMOS & US Federal 209D standards, skin care product manufacturing from BIOCROWN. BIOCROWN's skin care product services include formulation and package design, cleanroom and RO water system process, filling and sealing machine production, etc. With large selections of organic and natural ingredients, your skin care products can be tailored to meet the beauty market trends. Skin care products such as bio-cellulose sheet mask with 72% moisture retaining on skin, essence oil with 900 and bar soap with 1,200 formulations.
BIOCROWN has been offering customers pure and natural skin care products with various designs of formulations. Both with advanced technology and 44 years of experience, BIOCROWN ensures each customer's demands are met.
View our quality products
Cream
,
Fiber
,
Foam
,
Lotion
,
Mask
,
Sunscreen
,
Toner
,
Essence
,
Exfoliating Gel
,
Eye Gel
,
Facial Cleansing Powder
,
Feminine Wash
,
Hair Treatment
,
Lip Care
,
Makeup Removing Liquid
,
Renewal Eyelash Enhancer
,
UV-CUT Spray
and feel free to
Contact Us
.
Product
Product Category

Professional Salon and Cosmeceutiical Care Products. Beauty skincare products OEM, ODM Medical Cosmetic.
Biocrown was established in 1977. Among skin care manufactures in myriad, our priority mission is to develop and manufacture highly effective and safety skin care products to let users have health and beauty skin.
---