Quality Control
BIOCROWN ISO & GMP Certified Skin Care Product Production Plant
The mission of BIOCROWN is to manufacture 100% pure and naturale skin care products with zero defects and meet customer's standards both for the domestic and international markets.To build a skin care product production plant that meets international buyer's needs, we've been relentlessly upgrading our production environment and automation technology. Currently, our production plant is ISO/TS 14067: 2013 and GMP certified, along with 100K clear room standing and following US Federal 209D specifications.
---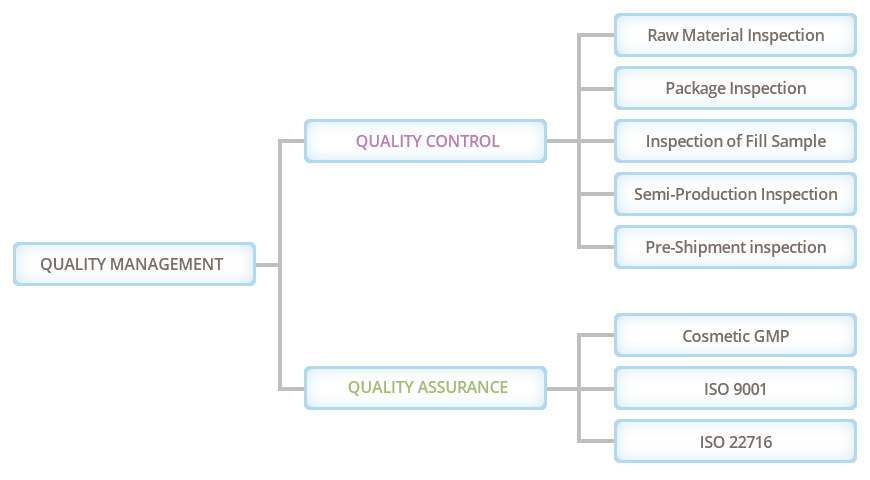 Water & Air Advanced System for Fine Skin Care Product Manufacturing
BIOCROWN's skin care product production plant is equipped with Microcomputer Air Conditioning Control System and RO Reverse Osmosis pure water equipment. The air conditioning system, which is designed to meeting ISO requirements, which provides air for cleanroom, kills & filters out bacteria, adjusts humidity and temperature. The RO water system is built to operate water purification and disinfection, and the food-grade stainless steel water container ensures reliable and chemical-free water for skin care product manufacturing.

BIOCROWN Skin Care Product Ingredient Inspection
BIOCROWN cooperates with major ingredient plants globally. When an ingredient arrives, a stack of paper that shows the details of the supplier, effects on skin, experiment results, approval as an organic product, or whether it's from an eco-friendly environment plantation. The ingredient testing procedure, which is conducted based on PIC/S GMP's system, is done after that.
Once an ingredient arrives, its label, scent, density, cleanness, appearance and color are checked. The refractive index, PH value and test report such as COA and technical document is submitted. Ingredient sampling is conducted by BIOCROWN staff going through a series of cleaning procedures, sterilization and disinfecting, using single-use droppers.
Inspection during Skin Care Product Mass Production
BIOCROWN's certified ISO/TS 14067: 2013 &GMP production system is why we are so confident about your skin care product quality. Regardless of whether it's organic body lotion, face toner, essence oil, facial mask or hand cream, we are prepared to make your product beneficial in the beauty market.
Liquid type skin care product:
Visual inspection is performed as soon as the production if half way done. The smell and appearance have to meet the requirements of product design. PH value is tested as well.
Cream type skin care product:
When scent and appearance are qualified, temperature is lowered to 25 degrees to test its PH value and density, and segregation analysis is conducted. Once all tests are passed, production resumes. The nose smells what the eye sees, thus, visual and odor detection are done while production is half way through to ensure zero defeats.
Oil type skin care product:
Visual and odor inspection is performed and the rest of process is continued after passing all required standards.
Gel type skin care product:
Lower the temperature of skin care product after passing scent and visual detection and obtain 5% of product for PH value test.
During skin care production process, BIOCROWN regularly operates on-site inspection to assure zero error production. The following equipment is used, including homogenizer, temperature humidity chamber, microorganism lab test, centrifuge machine, mixer, scale, autoclave homogenizer, temperature humidity chamber, microorganism lab test, centrifuge machine, mixer, scale and autoclave.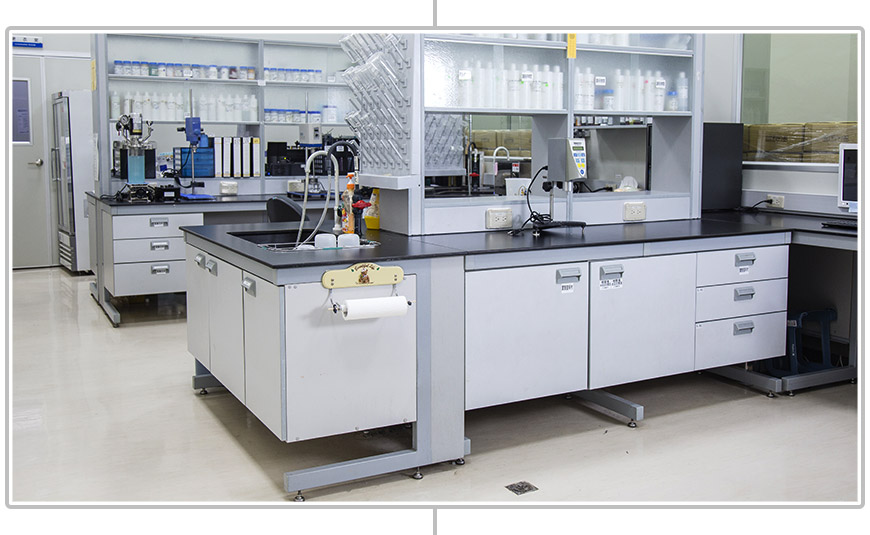 BIOCROWN's testing lab for skin care products.
(A). product testing (B). product inspection (C).centrifugation equipment (D). temperature control chamber (E).consistency equipment (F) mixer(G).clarifixator (H). sterilizer
Photo

Certificates