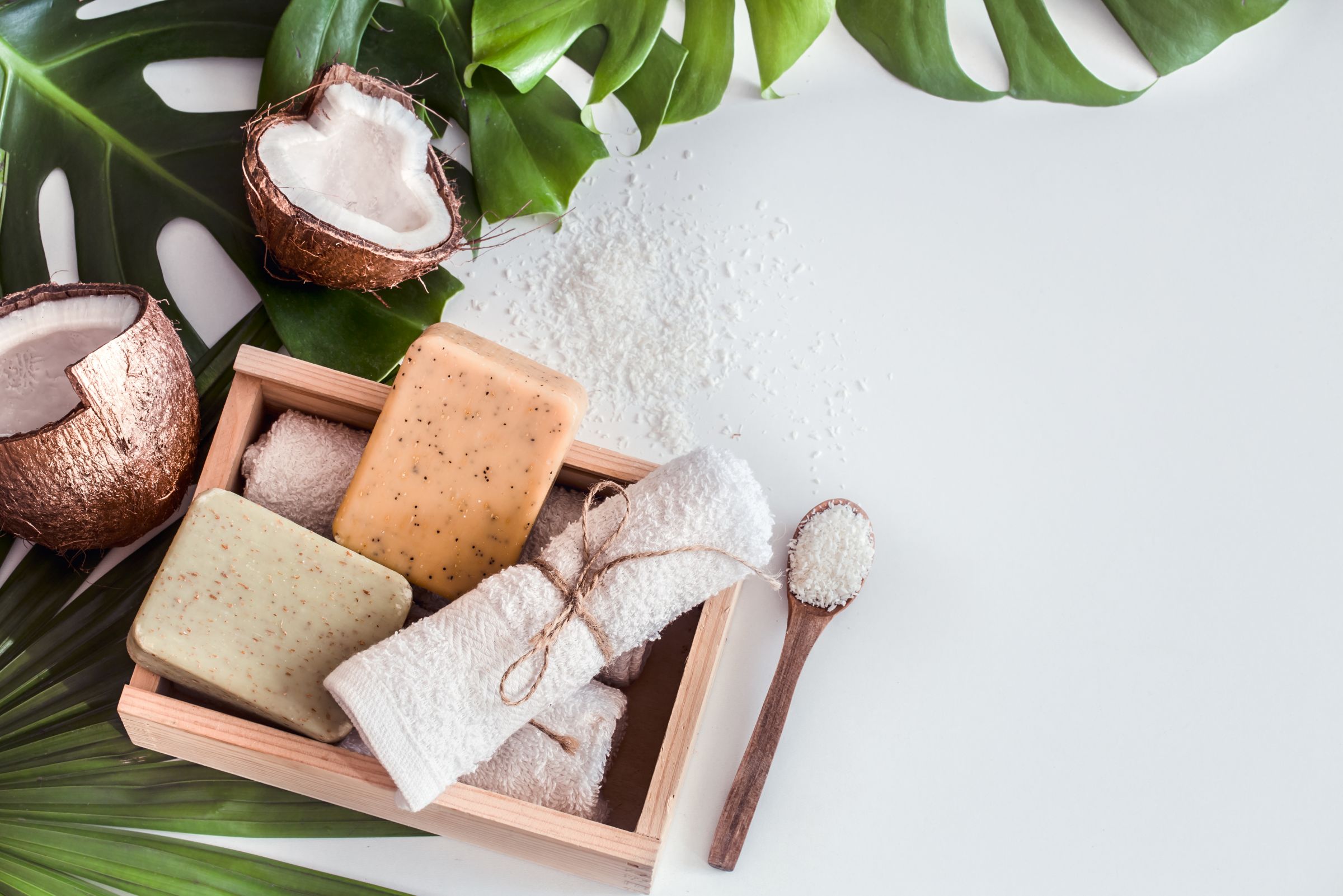 Soap series
ODM/OEM Soap series
---
BIOCROWN - a bar soap manufacturer with certified process, equipment, quality control & 1200 soap formulations
Starting from making natural handmade soap 41 years ago, BIOCROWN has developed 1200 bar soap formulations, including glycerin bar soap, bar soap with ethanol, bar soap with low PH and mild soaps.
As a prime bar soap manufacturer in Taiwan, BIOCROWN owns a complete production line that is specialized in manufacturing pure and clean soaps with GMP and ISO certifications. Whether it's organic or vegan bar soaps that require cleanroom process, formulas for sensitive skin, or special ingredients with particular functionalities, BIOCROWN aggregates all the ingredients and data to produce bar soaps using the most updated technology.
BIOCROWN Nature Handmade Bar Soap Manufacturing Since 1977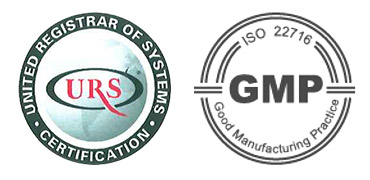 BIOCROWN is specialized in manufacturing pure and clean soaps with GMP and ISO certifications.
BIOCROWN carries complete quality raw materials that would allow you to manufacture natural bar soaps with fine ingredients. The manufacturing of soaps comprises a wide range of processing and packaging activities. In 1977, BIOCROWN developed a natural handmade soap production line. BIOCROWN is very picky about the fat quality. Fats are categorized into animal fat and vegetable fat.
At BIOCROWN, quality fat is chosen to make natural bar soaps. For the first step, fat and other ingredients are mixed and stirred until they are completely blended. Fragrances, herbs, essential oils and perfumes can be used to enhance its color and scent. Once the mixing is done, liquid soap is poured into molds followed by cooling and pressing. All of the processes are done by hand, including pouring, taking out the hardened soap, pressing, cutting, wiping, shaping and packaging. There are two onsite and offsite inspections before and after bar soap's packaging. All of the procedures are conducted by hand except the stirring part. Natural handmade soap was sold to the U.S. and Japan with great success. BIOCROWN was a leading bar soap manufacturer in the skin care market at that time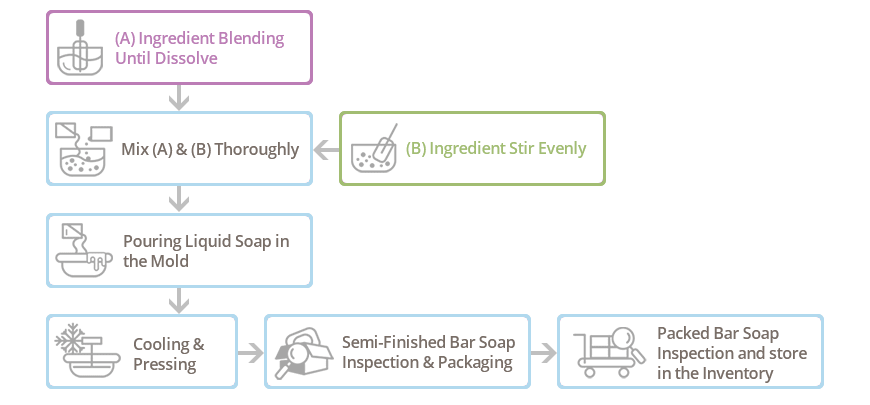 The making process of soap
Development of Bar Soap at BIOCROWN - Ethanol Liquids Bar Soap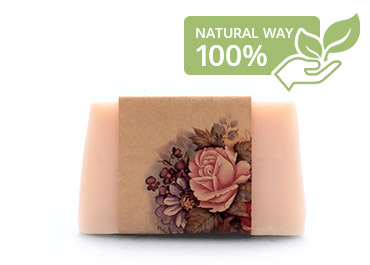 BIOCROWN 's bar soap procedures are done in a natural way.
BIOCROWN's natural handmade soap was sold for a while, before the use of ethanol liquids to make bar soaps. The R&D team has developed an ethanol based bar soap in order to diversify the market. Flax seed, tea and Sapindale were added to meet the market trends. Soap making equipment was purchased to increase production capability.
Making alcohol-based bar soap takes 60 days to complete the whole process; it takes one day to blend the ingredients and pouring into the bolds, to remove the soap from molds a week later. Shapping and putting back into the mold has to be conducted a few times since the shape changes because of the alcohol effect. One month later, cleaning, drying and shaping, adding logo, and drying and packaging. All the bar soap procedures are must get done in a natural way, no AC, no dehumidification and no sunshine, all natural.
Development of Bar Soap at BIOCROWN – Low PH Bar Soap | Mild Soap
Later, BIOCROWN wanted to increase their bar soap production capability and also create a new product that cleans dirt and bacteria in a mild way. Thus, bar soap making equipment and OPP packaging equipment were introduced in order to manufacture 10,000 bars of soap a day, and the shipping was able to get done in three days. Mild soap was developed by the R&D team, which focuses on low PH combining fine and natural oil that would leave a fresh and clean feeling to the skin. Even though it is mass produced, the mild soap works into a rich, creamy lather to help skin on your face, hands, and body keep its natural hydration.
BIOCROWN Customizes Your Bar Soap Based on Your Skin Care Market Strategy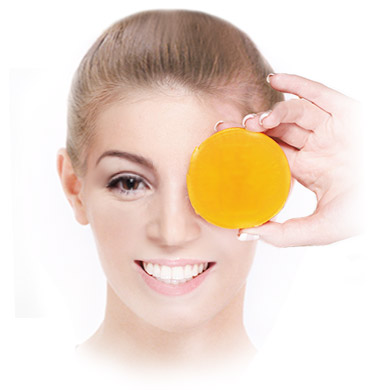 BIOCROWN's bar soaps contain moisturizing ingredients and are mild on your sensitive skin.
BIOCROWN Natural Handmade Bar Soap - Custom Formulations Based on Your Needs
For handmade bar soap ingredient:
A ingredients including: Glycerin, Propylene Glycol, Cocos Nucifera (Coconut) Oil, Sorbitol, Water, Myristic Acid, Stearic Acid, Palmitic Acid, Sodium Hydroxide, Lauric Acid, Sucrose, Stearic Acid, and Sodium Chloride.
B ingredients: Sodium Cocoyl Isethionate and Fragrance for your selections.
Ethanol Based Bar Soap Formula Designed by BIOCROWN
For ethanol-based bar soap formula:
A ingredient: Water, Ethanol Sodium Cocoate, Propylene Glycol, Sodium Myristate, Sodim Stearate, Sorbitol, Sodium Laurate, Sodium Palmitate, Sucrose, Sodium Choride.
B ingredient: Fragrance.
Mild Soap Formula Designed by BIOCROWN
For mild soap formula:
A ingredient: Corn Starch, Sodium Cocoyl Isethionate, Sodium Methyl Stearate Sulfonate, Sodium Methyl Palmitate Sulfonate, Sodium Methyl Sulfate, Cetearyl Alcohol, Water, Cocamidopropyl Betaine, Sodium Lauroyl Sarcosinate, Glycerin, Mineral Oil.
B ingredient: Fragrance and Phenoxyethanol.
Full Catalog 2021
Get the full list of our products into your inbox.

Download
Contact Us Now
Email or Call BIOCROWN
886-4-24952117
Thank You.
More Details
Soap series | Body Care | Face Care | Skin Care Products Manufacturer - BIOCROWN
Biocrown Biotechnology Co., Ltd., since 1977, is a Soap series manufacturer based in Taiwan.
ISO 22716:2008 and GMP certified, as well as meeting COSMOS & US Federal 209D standards, skin care product manufacturing from BIOCROWN. BIOCROWN's skin care product services include formulation and package design, cleanroom and RO water system process, filling and sealing machine production, etc. With large selections of organic and natural ingredients, your skin care products can be tailored to meet the beauty market trends. Skin care products such as bio-cellulose sheet mask with 72% moisture retaining on skin, essence oil with 900 and bar soap with 1,200 formulations.
BIOCROWN has been offering customers pure and natural skin care products with various designs of formulations. Both with advanced technology and 45 years of experience, BIOCROWN ensures each customer's demands are met.
View our quality products
Cream
,
Fiber
,
Foam
,
Lotion
,
Mask
,
Sunscreen
,
Toner
,
Essence
,
Exfoliating Gel
,
Eye Gel
,
Facial Cleansing Powder
,
Facial Wash
,
Hair Treatment
,
Lip Care
,
Makeup Removing Liquid
,
Renewal Eyelash Enhancer
,
UV-CUT Spray
and feel free to
Contact Us
.