Three Step Acne Killer Set
Three Step Acne Killer Set Distributors Wanted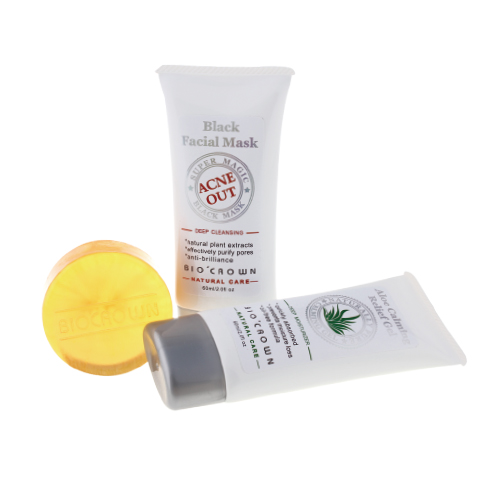 Pineapple Enzyme Soap helps prevent the skin in dull problems and lead the skin to brightness. Prevent acne caused by dirt and excessive sebum secretion. Thoroughly removes dirt and sebum, leaving skin feeling cleansed, soft and smooth.
Magic Black Facial Mask, specially formulated with Bamboo charcoal, Witch hazel extract and Allantoin, which help to eliminate dirt and oil on the skin, including black heads. It also balances the oil secretion and exfoliates the skin.
Aloe Calming Relief Gel, contains aloe vera extract which is famous for moisturizing and soothing sensitive skin. Chamomile and Witch hazel extract help skin retain moisture, leaving skin soft and supple.
---