Congratulation! HALAL Certificate obtained
2019/12/15
BIOCROWN
1. BIOCROWN Hydro 3D Biocellulose sheet mask.
2.BIOCROWN BRIGHTENING Nourishing Facial Cream
3.BIOCROWN Wrinkle Correcting Essence Oil. Welcome ask us.
In 2019, Biocrown Biotechnology's brand has received the HALAL Certificate. Biocrown aims to continue making high-quality and effective cosmetics for the ASEAN market.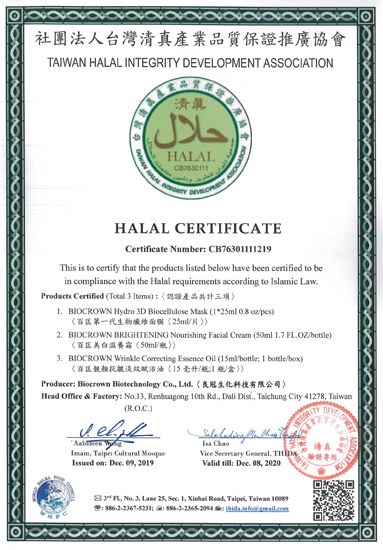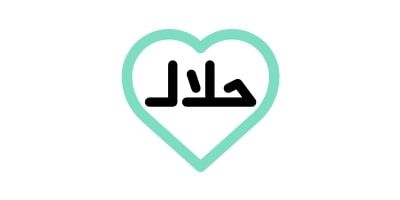 HALAL CERTIFIED COSMETICS
Recently, there has been a growing demand for halal products within the beauty industry. A product is halal certified when it has been produced, manufactured and composed of ingredients that are acceptable under Islamic law.
This means that the product doesn't contain any ingredients from pigs or carnivores, and any animal slaughtering must be done by hand while a prayer is recited. Given an idea of a healthy, organic and cruelty-free product. Halal cosmetics are produced without any animal test.
Not only ingredients but also packaging and communication of the product must be following the dictates of Islamic law.
Halal cosmetics products: not only for Muslim consumers
Gallerys