Biocrown Awarded ISO 14001 Certification
---
01 Jul, 2022
BIOCROWN has been awarded the ISO 14001 certification following an audit of its production, research and development site and the implementation of its environmental management system.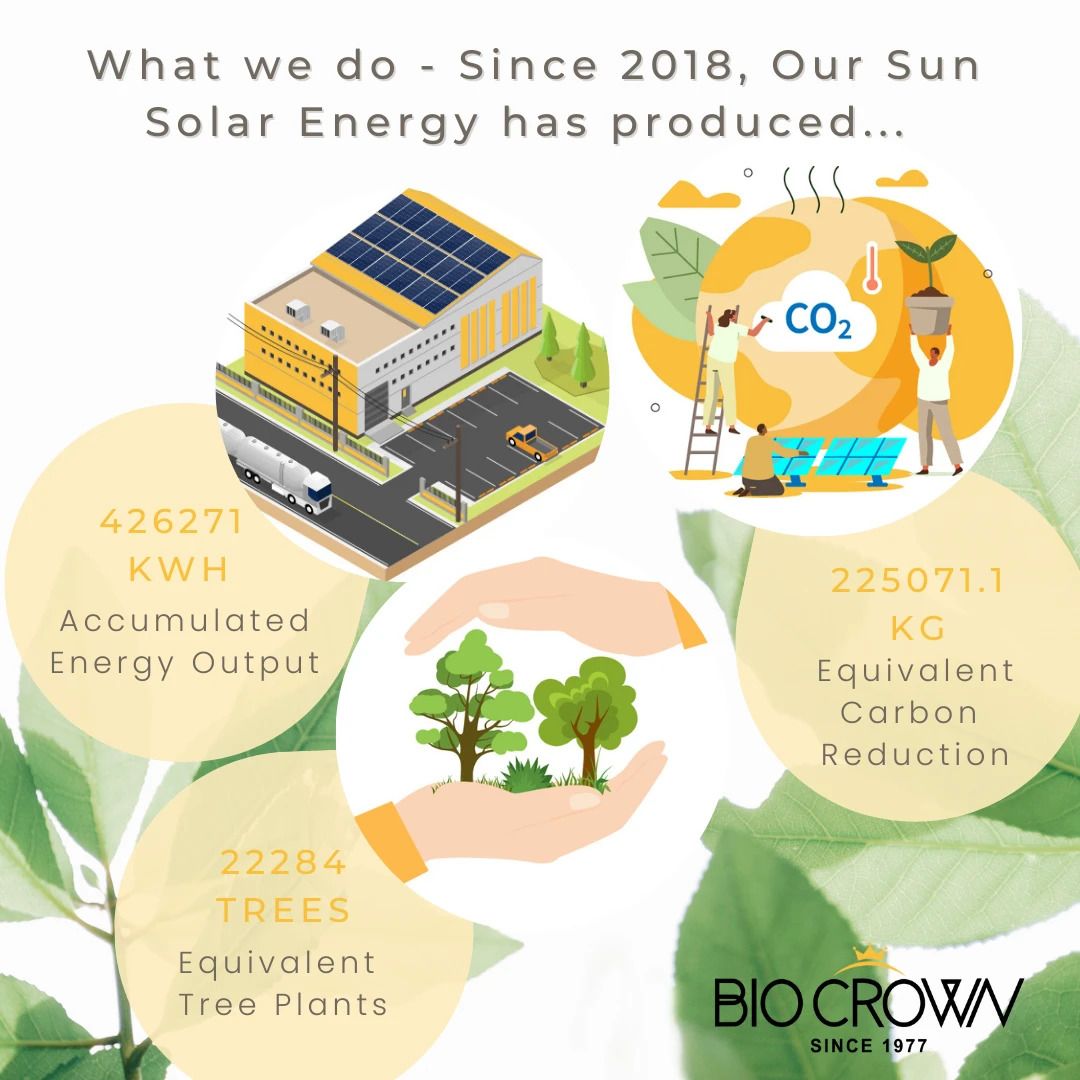 The ISO 14001:2015 is the International Standard for Environmental Management Systems (EMS). The ISO 14001 certification is awarded to businesses that demonstrate a continuous improvement in their environmental performance by managing the impact of their activities.
Improvements can be made in a number of different areas such as communications, employee awareness, environmental practices, and emergency and action planning programs.
Before applying ISO 14001, we passed ISO 14067 in 2018. We were the first OEM ODM skincare and cosmetic manufacturer to be granted in Taiwan.
"Under the frame of ISO 14001 certification,
we will go further in the continuous improvement process."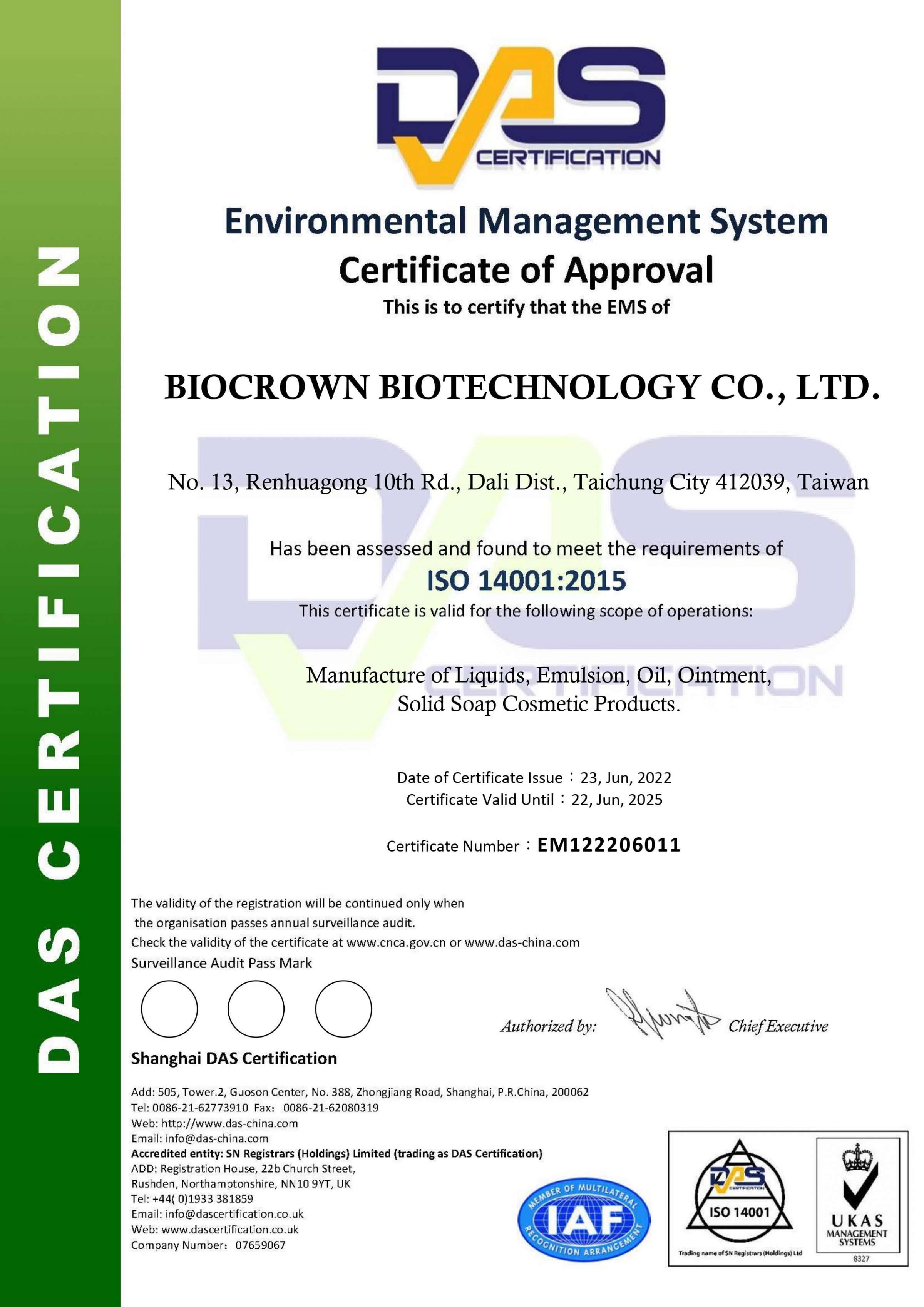 Full Catalog 2023
Get the full list of our products into your inbox.
Download
Biocrown Awarded ISO 14001 Certification | Private Label Hair, Body & Skin Care Products Manufacturer | Biocrown Biotechnology Co., Ltd.
Located in Taiwan since 1977, Biocrown Biotechnology Co., Ltd. has been a skin care, body care and face care products manufacturer. Their main cosmetics and skin care products, include skin care products, facial sheet masks, color matching facial creams, brightening soaps, anti-aging creams, natural and organic skin care products, eye creams, collagen lifting face creams, skin concealers, body scrubs, feminine care and oral care, which are HALAL, EU PIF, GMP and ISO/TS 14067:2013 certified.
BIOCROWN is one of the prime skin care products manufacturers since 1977. ISO 22716:2008, ISO 14001:2015, GMP certified, BSCI and meeting COSMOS/ECOCERT & US Federal 209D standards skin care products manufacturing. The skin care product services, including formulation design, cleanroom, RO water system, filling and sealing machine production, product packaging design, etc. Biocrown focuses on developing skin care products. We follow ISO22716 and Good Manufacturing Practices (GMP) Standards; upholds a strict attitude to satisfy customer expectations. With more than 47 years of manufacturing skin care experience and through rigorous certification of various safety qualities, Biocrown Biotechnology Co., Ltd is the professional Cosmetic and Skincare Products Manufacturer. We provide multi-beauty solutions for our clients.
BIOCROWN has been offering customers high-quality skin care, body care and face care products, both with advanced technology and 47 years of experience, BIOCROWN ensures each customer's demands are met.