---
Manufacturing Customized Face Mask by used Bio-Cellulose Mask Sheet
XEA0103
The finest bio cellulose is soft, moisturizing, and enables the skin to breathe. With 3D net structure and fine texture, it gives the skin a firm massage. Air and moisture can penetrate the mask, but water is locked.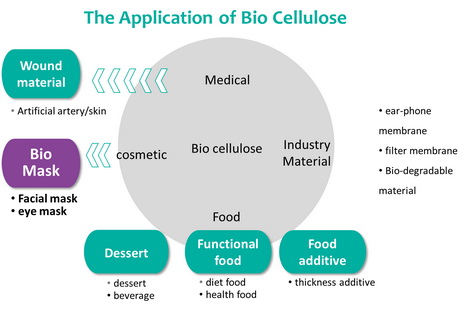 Advantage of Bio Cellulose Mask
Bio cellulose is a microbial engineering product. Most applications are in artificial artery and man-made skin. It composed 99.9% of cellulose and is 100% bio-compatible, no irritation to skin and totally environment friendly. Bio cellulose is used in medical field over 20 years. It is first used for high value cosmetic mask product in 2002.
By utilizing the most advanced mask technology, Microbial engineering, to deliver beneficial nutrients into the dermis. And it's an effective material to lead the essence into the skin. The absorption is 100 times more than non-woven mask sheet.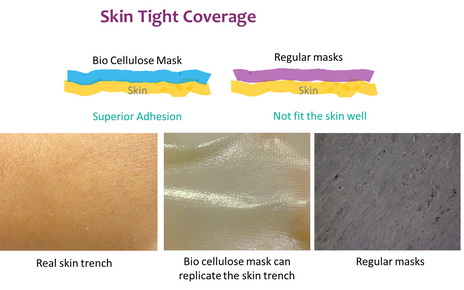 Perfect 3D Fibers Structure
Nano-diameter fibers organized in 3D structure adheres tightly to the skin
Long and tenacious fibers bring advanced skin lifting effect.
Nano-diameter fibers interweave 100~200nm pores which retain rich fluid and are permeable for air.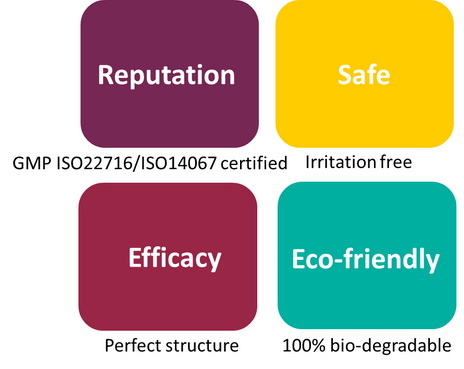 How to Use
1.Set the mask in place over face, adjusting to the position of the eyes and lips.
2.Gently press over the mask to fit the face.
3.Relax for 15-20 minutes and remove the mask.
4.Gently massage the remaining essence on the face until it is absorbed.
CUSTOMIZED SERVICE
According to customer's demands to design and develop mask essence, such as scent, appearance, special essence types…and so on.
According to customer's different functional demands to add different active ingredients, such as: Hyaluronic Acid, Tranexamic Acid, Vitamin C, Ceramides, Peptides, Collagen, Q10, Snail extract , Aloe Vera... and so on.
Customers could provide their own packaging materials or design, but also ask us to help purchase or design.
Lead Time: About 20~25 working days, after received deposit and all packaging materials are ready and get into our manufacturer.
Our Advantage
Certification: GMP, MSDS, SGS, ISO 9001:2008; ISO 22716:2007
Provide customized service: Tailor-made for you
Provide professional OEM,OBM,ODM service around the world with best price,good quality and large quantities.
Strict quality and safety control- Packaging material QC, Raw material QC, Purified Water QC, Semi-finished products QC, Finished products QC, Packaging QC.