Manufacturing Private Label Facial Mask Bio Cellulose Sheet Mask
XEA0103
Bio-cellulose sheet mask is made of fermented bacteria and commonly used in the medical industry. It's 100% compostable (Eco-friendly) and attaches to every little area of your face.
BIOCROWN's Bio-Cellulose Sheet Mask - 100% cellulose and is 100% Penetrating the Mask
BIOCROWN is specialized in making the finest bio cellulose sheet mask. It is soft and moisturizing, and enables the skin to breathe. With 3D net special structure and great texture, it gives facial skin a firm massage in each using. Air and moisture can penetrate the mask, but still keep skin hydrated. It is composed of 100% of cellulose and is 100% bio-compatible, natural fibers which cause no irritation to skin and totally environment friendly.
Comparison of common masks in fibers
| Item | Bio-Cellulose | Non-Woven Fibers | Wood Pulp Fibers |
| --- | --- | --- | --- |
| Close up | | | |
| Diameter | 2- 100 nm | 500- 5000 nm | 14,000- 75,000 nm |
| Length | 1-9 mm | Unequal | Unequal |
| Structure | 3D Structure | Disorder | Disorder |
Features of Bio-cellulose mask
BIOCROWN bio-cellulose mask
Other bio-cellulose
Non-woven fabric

Light and super fit
Super Dermal transfer efficiency
Free to move

Thick, but not fit enough
Better than non-woven fabric
Might fall off

Does not fit at all
Bad dermal transfer efficiency
You can't move while using it
BIOCROWN's Innovative Bio-Cellulose Sheet Mask - 72% Moisture Retaining on Skin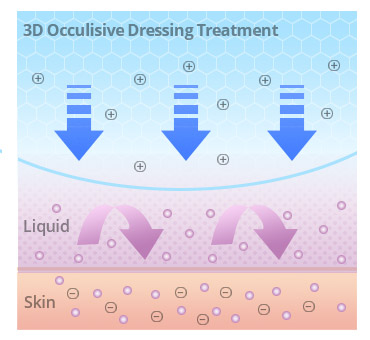 how bio-cellulose mask works on your skin
To nourish your skin with 100% effect, BIOCROWN has developed bio-cellulose sheet mask based on seasoned of facial mask manufacturing experience. The bio-cellulose sheet mask is designed to deliver nutrition to the deep skin that is empowered with its natural fiber material. Bio-cellulose sheet mask is made of fermented bacteria and and commonly used in the medical industry. It's 100% compostable (Eco-friendly) and attaches to every little part of your face. The imprints of pores and wrinkles on the sheet proves its superior adhesion. BIOCROWN's Bio-cellulose sheet mask is perfect for transferring and delivering the moisture into skin. Lab tests show that after using bio-cellulose sheet mask, the moisture retained on the skin is 72% higher than others fabrics.
BIOCROWN's Bio-Cellulose Sheet Mask Mass Production Process
BIOCROWN supplies shapes of bio-cellulose sheet masks for eyes, nose and neck, and there are different designs even just for face. It is light weight, has proper thickness and is manufactured with 100% on/off site inspection before serum filling. A professional mask filling sealer and final inspection before shipping is conducted to ensure high quality process. The ISO22716 certified production facility and process procedure of bio-cellulose sheet mask production includes bacteria cultivation, bio cellulose sheet mask cutting, ingredient filling by inserting machinery, sealing and packaging. Packaging selections include rigid box, plastic bag or holiday gift design. The design of packaging can be tailored as per your requirements to have a unique look and feel for your market brand.

Production process of bio-cellulose sheet mask
BIOCROWN - Bio-Cellulose Sheet Mask Bulk Supplier with 1,000 Formulations
With over six years of facial mask manufacturing experience and over 1,000 mask formulations, our bio-engineered cellulose sheet mask is made to attach to every part of your skin with anti-aging and whitening focuses. Our bio cellulose sheet mask can be purchased with (three years preservation) or without (half year) the content of ingredient in bulk sale. The bio cellulose sheet mask allows 40 to 60 minutes on face, rather than 15 to 20 minutes with others. It's cost-saving because fewer ingredients are needed due to the fabric's characteristics. For bio-cellulose sheet mask mass production, bacteria from sea grapes, alcohol, yogurt, or whatever can be fermented is useable.
Bio-Cellulose Sheet mask Ingredient Formulation by BIOCROWN RD Team
Based in Taiwan and beginning from manufacturing cleaning products for body and hair, currently our product line has expanded widely, ranging from facial, body, hand & feet, to hair to makeup.
BIOCROWN assists you to design sheet masks with advanced, concentrated, multi-functioning ingredients. Special ingredients in the sheet mask can be highlighted in its treatment such as vitamin B3 and pearl powder for whitening and clarifying; sodium hyaluronate for moisturizing; allantoin for healing and anti-inflammation; crodarom white tea GL rejuvenates your skin; phytosterols for anti-itch; active constituents for anti-allergy; plant extract for anti-aging; algae (seaweed) for antioxidant; honey for intense hydrating; collagen for skin elastic; melaleuca alternifolia (Tea Tree) leaf oil for anti-acne etc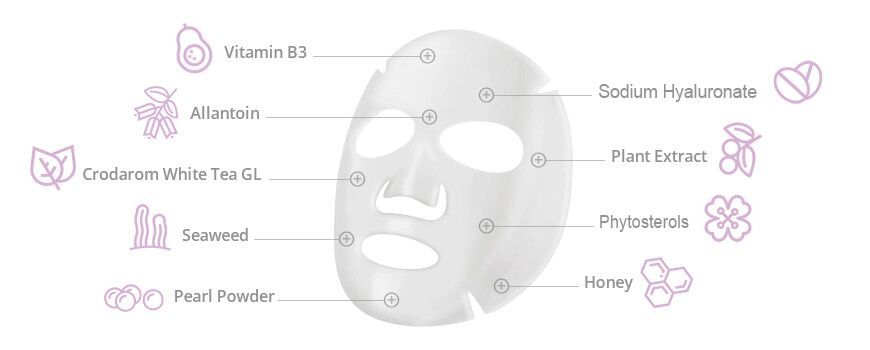 BIOCROWN's bio-cellulose facial mask can be formulated by adding various ingredients.
Types of Sheet Mask Fabrics | Fiber, Cotton, Bio Cellulos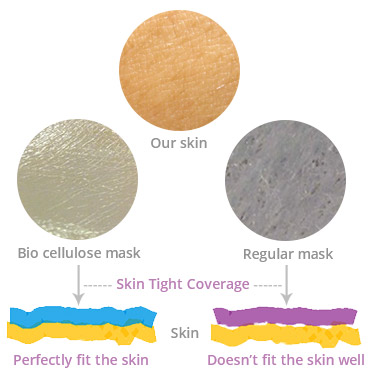 The bio-cellulose sheet mask is designed to imitate the facial skin structure.
Facial sheet fabrics include gold.silver foil mask, wood pulp fiber sheet, cotton, charcoal, clay and hydrogel. Whether it's for sensitive skin, oily skin, acne-prone skin and mature skin or combination skin, the key is to allow concentrated serum to completely penetrate into your skin, through soaked sheets.
A facial treatment facial mask intensively infuses liquid-based formulas into your skin through a sheet mask to pamper the skin. The sheet mask acts as a carrier to ensure the serum goes in deep and fast into your skin without evacuating in the air. Most of face sheets last 15-20 minutes before dry out. Although a facial sheet covers the whole face, there are sections missed out because of the uneven surface.
Selections of Facial Masks in Beauty Market
Facial mask is a popular skin care product in the beauty industry, you can choose based on ingredient formula, skin condition, usage frequency, mask sheet material and price. The face sheet is doused in serum, cream, essence oils, vitamins, herbs and natural plants extract-based formula. A facial mask can clean up pores of skin, to moist lips, eyes, dark spot and neck, for treatment, or simply just for relaxation. Whether it's for facial refreshing or skin care, it is commonly used for people who would like to add glow or nourish skins.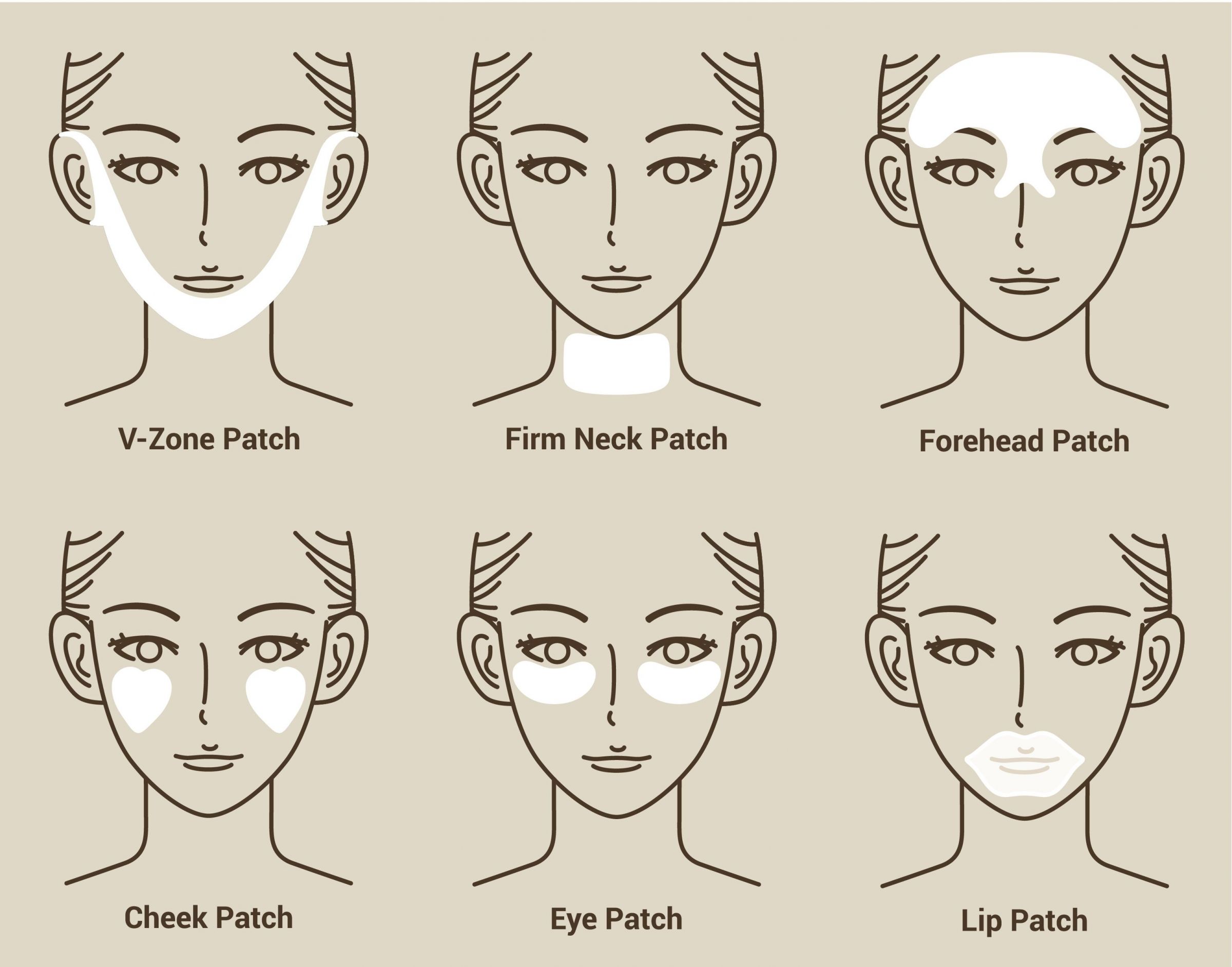 BIOCROWN supplies multiple shapes of bio-cellulose masks.
---
How to Use
1.Set the mask in place over face, adjusting to the position of the eyes and lips.
2.Gently press over the mask to fit the face.
3.Relax for 15-20 minutes and remove the mask.
4.Gently massage the remaining essence on the face until it is absorbed.
CUSTOMIZED SERVICE
According to customer's demands to design and develop mask essence, such as scent, appearance, special essence types, etc.
According to customer's different functional demands to add different active ingredients, such as: Hyaluronic Acid, Vitamin C, Ceramides, Peptides, Collagen, Q10, Snail extract , Aloe Vera, etc.
Customers could provide their own packaging materials or design, otherwise, can ask us to help purchase or design as well.
Lead Time: About 20~35 working days, after received deposit and all packaging materials are ready and get into our manufacturer.
MOQ: the minimum order of mask is 5000 PCS.
Our Advantage
Certification: GMP, MSDS, SGS, ISO 9001:2008; ISO 22716:2007
Provide customized service: Tailor-made for you
Provide professional OEM,OBM,ODM service around the world with best price,good quality and large quantities.
Strict quality and safety control- Packaging material QC, Raw material QC, Purified Water QC, Semi-finished products QC, Finished products QC, Packaging QC.
Photo

Movies

BIOCROWN Bio-Cellulose Sheet Masks Leakage Test

Facial Mask | Bio-Cellulose Sheet Mask Ingredient Automatic Filling Equipment

Facial Mask | Bio-Cellulose Sheet Mask Automatic Packaging Equipment

Download
Full Catalog 2021
Get the full list of our products into your inbox.

Download
Contact Us Now
Email or Call BIOCROWN
886-4-24952117
Thank You.
More Details
Manufacturing Private Label Facial Mask Bio Cellulose Sheet Mask | Body Care | Face Care | Skin Care Products Manufacturer - BIOCROWN
Biocrown Biotechnology Co., Ltd., since 1977, is a Manufacturing Private Label Facial Mask Bio Cellulose Sheet Mask manufacturer based in Taiwan.
ISO 22716:2008 and GMP certified, as well as meeting COSMOS & US Federal 209D standards, skin care product manufacturing from BIOCROWN. BIOCROWN's skin care product services include formulation and package design, cleanroom and RO water system process, filling and sealing machine production, etc. With large selections of organic and natural ingredients, your skin care products can be tailored to meet the beauty market trends. Skin care products such as bio-cellulose sheet mask with 72% moisture retaining on skin, essence oil with 900 and bar soap with 1,200 formulations.
BIOCROWN has been offering customers pure and natural skin care products with various designs of formulations. Both with advanced technology and 45 years of experience, BIOCROWN ensures each customer's demands are met.
View our quality products
Cream
,
Fiber
,
Foam
,
Lotion
,
Mask
,
Sunscreen
,
Toner
,
Essence
,
Exfoliating Gel
,
Eye Gel
,
Facial Cleansing Powder
,
Facial Wash
,
Hair Treatment
,
Lip Care
,
Makeup Removing Liquid
,
Renewal Eyelash Enhancer
,
UV-CUT Spray
and feel free to
Contact Us
.