---
Baby Powder
XEE0701
Slippery fine particles form a protective film on the body's skin and make baby's skin refresh all day long.
ATTENTION WHEN CHOOSING BABY SKIN CARE PRODUCTS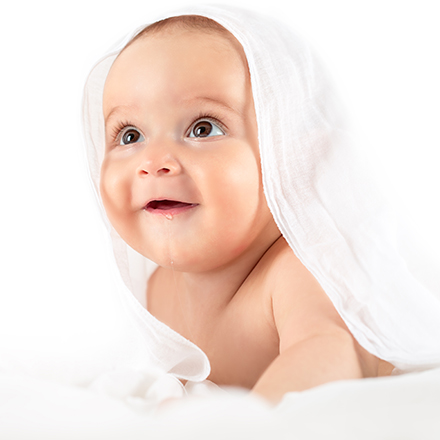 1.Suitable with the baby's skin condition
Although the quality of the baby care product are very mild and natural, but different baby care brand have their different formula, mother cannot choose according to their own preferences. Newly born baby because the amount of activity is still small .They don't need a strong cleansing power bath products.
2.Don't replace baby product to the adult products with same function
Maybe the mentioned function are baby needs, but the formula and standard are not designed for the baby's skin, may not be suitable for the baby's skin or caused by stimulation, be sure to "specifically for the baby design" when buying. Because these products have been tested for baby skin.
3.When need to use baby hair shampoo
Newly born till 3 or 4 months baby do not need to use shampoo, you can use little bath gel or shower emulsion for them. Wait baby gradually grow up, you can just use a baby hair shampoo once you felt with a bath or emulsion was not clean enough or getting dirty soon.
4.To pay attention to the quality of products
The quality of the product's production which is need to comply the certify regulation. Approved by the health management and testing. The number, manufacturer, composition, validity and other details information should show on packaging. In general, choose the good reputation product would be more secure and guarantee.
How to Use
Shake into hands, away from the face, then apply onto skin.
CUSTOMIZED SERVICE
According to customer's demands to design and develop, such as scent, appearance, types, etc.
According to customer's different functional demands to add different active ingredients, such as: Hyaluronic Acid, Tranexamic Acid, Vitamin C, Ceramides, Peptides, Collagen, Q10, Snail extract , Aloe Vera, etc.
Customers could provide their own packaging materials or design, otherwise, can ask us to help purchase or design as well.
Lead Time: About 20~25 working days, after received deposit and all packaging materials are ready and get into our manufacturer.
Our Advantage
Certification: GMP, MSDS, SGS, ISO 9001:2008; ISO 22716:2007
Provide customized service: Tailor-made for you
Provide professional OEM,OBM,ODM service around the world with best price,good quality and large quantities.
Strict quality and safety control- Packaging material QC, Raw material QC, Purified Water QC, Semi-finished products QC, Finished products QC, Packaging QC.