Natural Hand Cream Manufacturing
XEC0101
Biocrown has developed over 900 formulas of hand creams and still developing. You are free to use our custom-made service to create rich, creamy hand creams for cold and dried seasons, non-greasy ones for warm weathers and hyaluronic acid and seaweed based hand creams for high hydrating and skin. Biocrown always glad to try new kinds of elements and find for the fun results with our clients.
BIOCROWN Most Custom Formulations for Your Hand Cream Design
BIOCROWN provides many types of safe, pure raw materials, which allows you to diversify your hand cream product list. In addition to the basic elements of hand cream, emulsifier, oil (synthetic, mineral, and plant oils), oil essence and fragrance can be added to enhance product uniqueness and functionality. For example, UV protection hand cream that helps prevents skin aging and requires no special cleanser to remove; you can also add peppermint, menthol and bitter mint for cooling effect, also we have Capsaicin, Methyl Nicotinate, Vanillyl butyl ether for the lukewarm effects in winter.
You can choose essence oils and and other extras from BIOCROWN Lab for different skin care goals. Biocrown provides Epilobium Fleischeri extract for pore tightening, Scutellaria Alpina flower, leaf and stem extract for skin repair and smoothing, Leontopodium Alpinum extract for hydrating, Marrubium Vulgare extract for anti-oxygen and anti-bacteria, Gigawhite and Sea shine for whitening, Codiavelane for moisture, Helichrysum Stoechas extract for anti-bacteria and anti oxygen, Glycosyl Trehalose and Hydrogenated Starch Hydrolysate for hydrating, Cucurbita pepo (pumpkin) seed extract for anti-aging, babassu oil for indulgent moisturizing, Argania Spinosa Kernel Oil for nourishing and Camellia Oleifera seed oil for extended dryness relief.
---
Professional One-Stop Hand Cream Manufacturer - BIOCROWN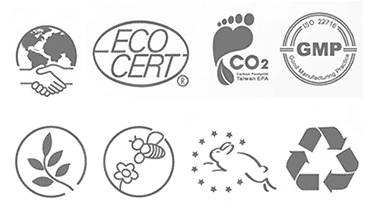 At BIOCROWN, hand cream can be custom-made to meet various standards.
At BIOCROWN, we have developed over 900 hand cream formulas, we provide skin care product advices to help your business become profitable. There are selections of hand creams to achieve your sales strategy and targets in the beauty-care products market. With basic ingredients, emulsifier, oil and other ingredients, you will be amazed by the variety of hand cream products you can create.
Let's say you initiated a brand and would like to test the market, you have a series of skin care products for face and hand care is the next, or you need a product for promotional purposes. BIOCROM designs hand creams with experience in the skin and cosmetic industry, which can be used as promotional and branding items.
With the basic ingredients of emulsifier, oil and other ingredients, you can improvise your hand cream by adding extra ingredients. You can create rich and creamy hand creams for cold winter, non-greasy for warm-weather, hyaluromic acid and seaweed based hand creams for high hydrating, or have some kinds of elements added for fun results. Your product can be fast absorbent and pamper your skin with extremely smooth touch.
BIOCROWN Hand Cream GMP Manufacturing Environment and Process - Pure. Nature. Harmless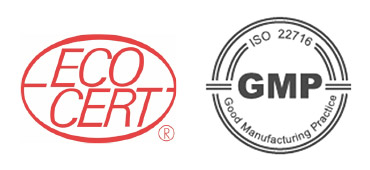 Our custom formulation hand creams meet GMP manufacturing environment and process standards.
Choosing BIOCROWN as your hand cream manufacturer assures you 100% satisfacion guaranteed. Our plant is GMP certified; it means your hand creams are consistently produced and controlled according to quality standards.
Temperature control system is equipped, RO water and air filter systems are installed with bacteria, mold and virus free process, and each product is TVOC and Tryptone Soy Agar tested. At BIOCROWM, hand cream is harmless for humans, not tested on animals, and formulated without parabens, mineral oil, phthalates or propylene glycol.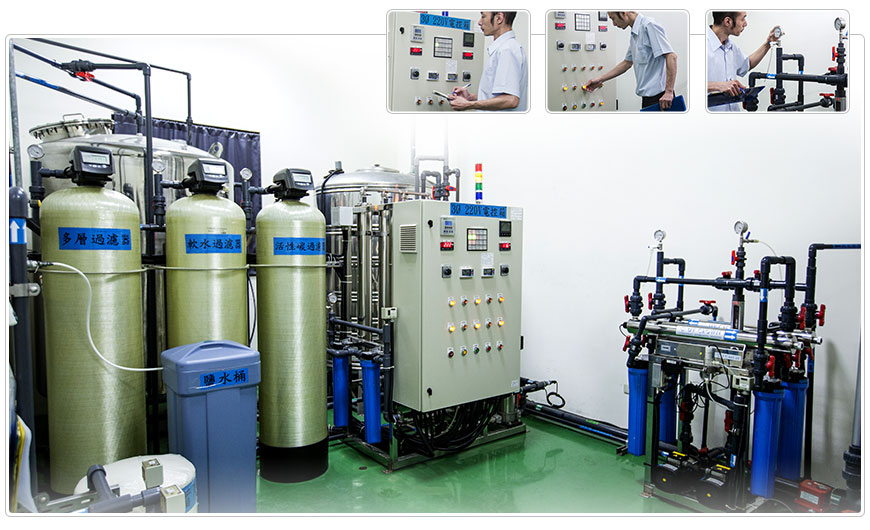 RO water system is regularly inspected to ensure quality skin care product production.
BIOCROWN Assists Meeting International Guidelines for Your Hand Cream Market with GMP Managed Process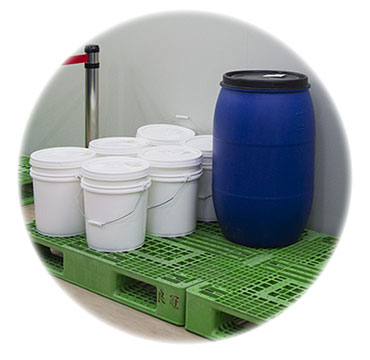 semi-finished hand cream ingredient at cleanroom
As your hand cream manufacturer, BIOCROWN designs hand creams based on your market strategies. From the logo, formulation of product, source of ingredients, certification obtaining, and mass production process, to packaging and shipping, our R&D team observes and inspects every step to ensure the best performance. We strictly inspect the source of raw materials, planting areas, and extraction technology, to achieve safe and effective manufacturing. Your hand cream will be produced under quality management systems standards such as ISO 9001:2008; ISO 22716:2007 and meet GMP, MSDS, SGS, COSMOS guidelines.
At BIOCROWN's hand cream production plant, a tube filling and sealing machine feeds the ingredient in a tube and seals the end of the tube automatically with high production capability (maximum production 35,000/day, 770,000/month for 100ml hand creams).

Tube filling and sealing machine
(A).organizing tubes (B).filling (C).sealing (D).finishing
Formula Design of Hand Cream Skin Care Product from BIOCROWN
At BIOCROWN, our R&D team would assist you step by step to design a hand cream product that is going to be popular in your country. The formulation of hand cream can be customized, no artificial colors or chemical are used, and the product is subtle and tested. For ingredient formula design, there are rich and creamy formulas for hand hydration, oil and plant liquids to protect cracked skin, unscented formulas for sensitive skin or allergies, and more. Our one-stop skin care product system is state-of-the-art and is formed based on seasoned cosmetic and skin care supply experience.
---
Q&A
1. How long will it take to produce the samples? How many can I get?
-Discussion Fee $60up per item.
-Typically, it will take about 10~14 days for our Research and Development specialists to develop the formulation and the samples.
-We will provide 5~10 pcs 30mL sample in standard bottle for testing.
Customized Service
Comprehensive Private Label Service: Customized formula, aroma, and package design are available.
Minimum order quantity: 600 kgs/batch/SKU.
Lead time: We pride ourselves on quality, support, and efficiency. This time may vary depending on your artwork, order size, and proofing process. Should every raw material and packaging material be ready at our site, we will need 30-45 working days to finalize the project.
Payment terms: All our price terms are FOB-Taichung, TT 50% deposit and TT the rest before final shipment.
Our Advantage
Certification: GMP, MSDS, SGS, ISO 9001:2008; ISO 22716:2007; ISO 14001
Provide customized service: Tailor-made for you
Provide professional OEM,OBM,ODM service around the world with best price,good quality and large quantities.
Strict quality and safety control- Packaging material QC, Raw material QC, Purified Water QC, Semi-finished products QC, Finished products QC, Packaging QC.
Certificates
Photo

Movies

Hand Cream Automatic Filling Equipment

Related Products

XEC0201

The Foot Cream is formulated with high nourishment base, which penetrates the skin rapidly...

Details
Full Catalog 2023
Get the full list of our products into your inbox.
Download
Contact Us Now
Email or Call BIOCROWN
886-4-24952117
Thank You.
More Details
Natural Hand Cream Manufacturing - OEM Hand Cream | Private Label Hair, Body & Skin Care Products Manufacturer | Biocrown Biotechnology Co., Ltd.
Located in Taiwan since 1977, Biocrown Biotechnology Co., Ltd. has been a skin care, body care and face care products manufacturer. Their main cosmetics and skin care products, include Natural Hand Cream Manufacturing, skin care products, facial sheet masks, color matching facial creams, brightening soaps, anti-aging creams, natural and organic skin care products, eye creams, collagen lifting face creams, skin concealers, body scrubs, feminine care and oral care, which are HALAL, EU PIF, GMP and ISO/TS 14067:2013 certified.
BIOCROWN is one of the prime skin care products manufacturers since 1977. ISO 22716:2008, ISO 14001:2015, GMP certified, BSCI and meeting COSMOS/ECOCERT & US Federal 209D standards skin care products manufacturing. The skin care product services, including formulation design, cleanroom, RO water system, filling and sealing machine production, product packaging design, etc. Biocrown focuses on developing skin care products. We follow ISO22716 and Good Manufacturing Practices (GMP) Standards; upholds a strict attitude to satisfy customer expectations. With more than 47 years of manufacturing skin care experience and through rigorous certification of various safety qualities, Biocrown Biotechnology Co., Ltd is the professional Cosmetic and Skincare Products Manufacturer. We provide multi-beauty solutions for our clients.
BIOCROWN has been offering customers high-quality skin care, body care and face care products, both with advanced technology and 47 years of experience, BIOCROWN ensures each customer's demands are met.